Dr. Collectors classic P23 silhouette. Oil Wash. 100% Cotton - Corduroy. Natural Dye. Made in Los Angeles. Model is 5'10, wearing size S.
DR. COLLECTORS // A unique clothing brand that embodies their love for California. Founders & life partners, Oliver and Beatrice, combines the Dr. Collectors brand with their love of Native American culture, Japanese aesthetics, vintage finds, the Parisian lifestyle, and of course, indigo which serves as a major component of the brand. This is their perfect combination of all the things they love and are deeply rooted in their DNA.
SIZING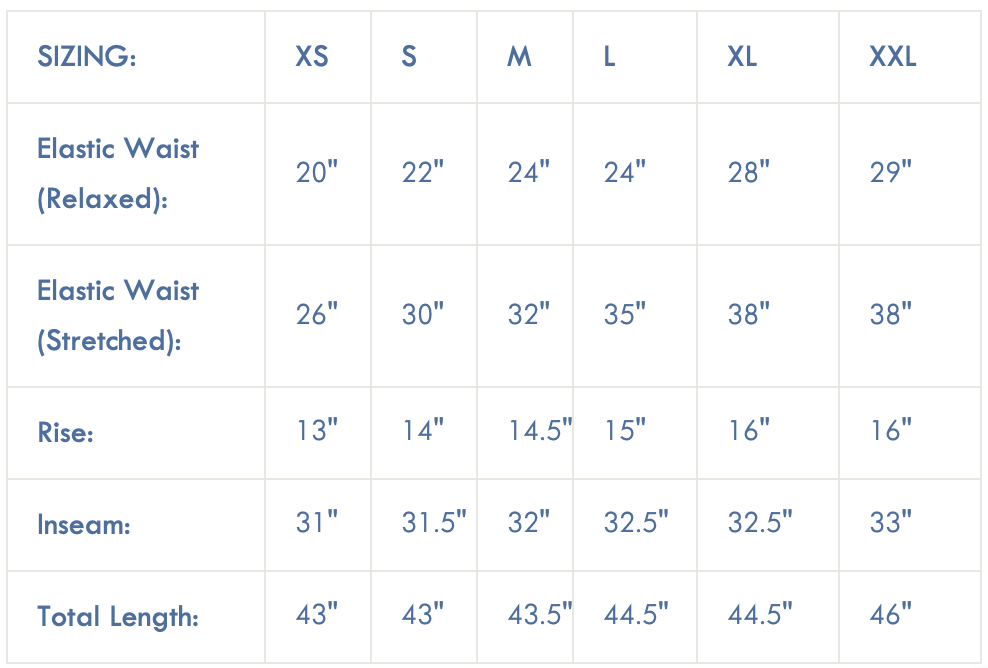 *Relaxed vs. Stretched refers to the elastic waistline in a neutral position as opposed to stretched apart as far as it can go.
For the most comfortable fit, we recommend that your waist size falls somewhere in-between "relaxed" and "stretched."